Where did the money go?Day-by-day overview of liquidity
Cash flow management starts with the current account balance and the presentation of past receipts and payments. The best way to do this is on a daily basis and on the basis of a best-practice template.
Always up to date through the connection with your accounts
Link all relevant online accounts and synchronize up to 4x per day. This way you always have an overview of the latest liquidity status. 
The connection is based on the legally regulated PSD2 interface.
Professional cash flow calculation according to IAS 7 and IDW
COMMITLY's template calculates cash flow using the direct method, based on IAS 7, ensuring professional planning, ideal for financing discussions.
Customize the template? Easily customize COMMITLY's best practice template to fit your organization.
Creating new categories, forming sub-categories, etc. - our help area is always there for you!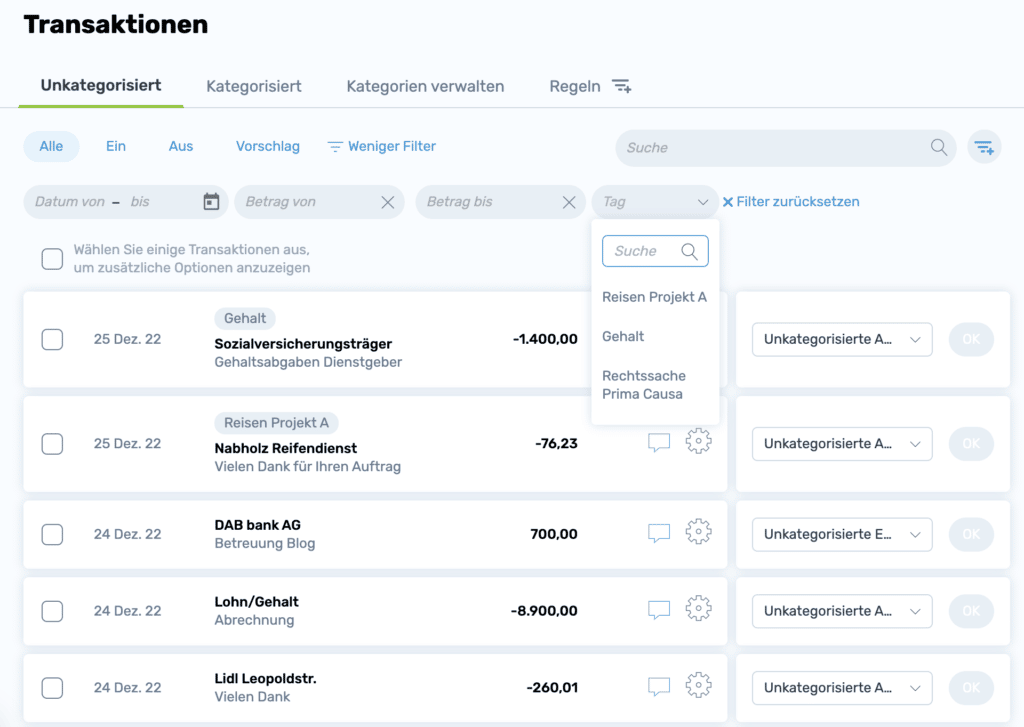 Automated categorization of transactions
The transactions of the linked accounts are an important source of information. COMMITLY assists in categorizing the transactions to your defined categories with rules and artificial intelligence based proposal algorithm.
This gives you free choice how far you want to automate the categorization!
Always up-to-date cash status with drill-down options
Day-accurate chart with always current cash status
Clear, rolling liquidity forecast
Reports - share cash flow information
COMMITLY offered a variety of ways to export your cash flow plans and reports.
pdf, xlsx or via the API, you have full flexibility over your data.
Template? Cash flow planning at the push of a button!
What's better than a template? That's right! The first draft of a cash flow plan that is just waiting for your adjustments.
All functions for your cash flow planning